Releases
Music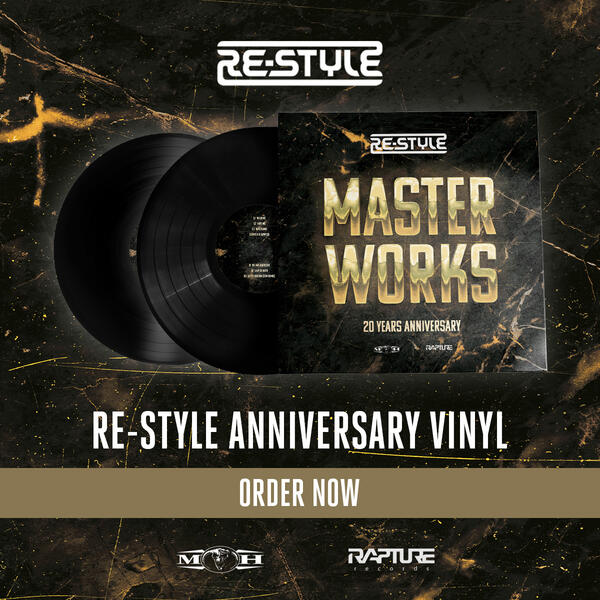 To celebrate a 20 year legacy in hardcore music, one of Masters of Hardcore's biggest successes Re-Style releases a two-disc vinyl product. 'Master Works' features some of his most legendary productions, including the acclaimed 'Get It Crackin' and more recent hits like 'One Last Dance'. SOLD OUT
Rave Generation
Sonic Sweep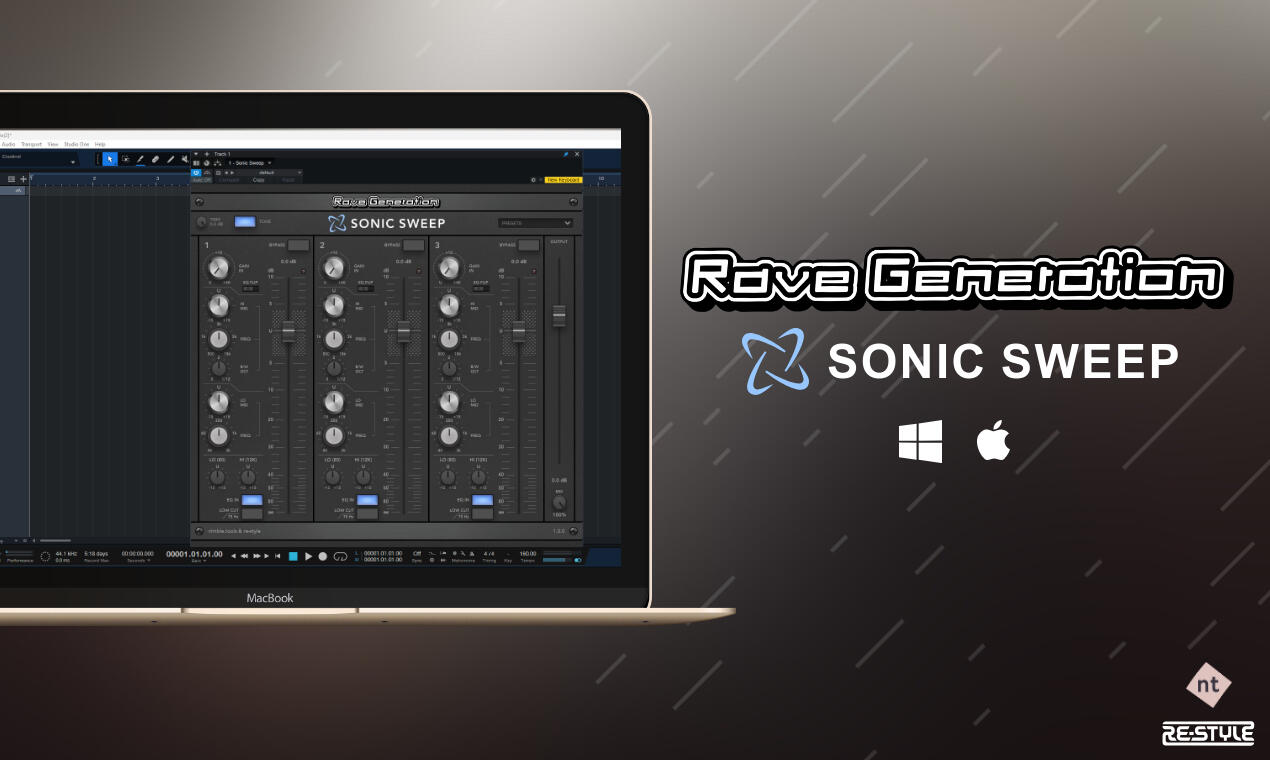 🎶 Experience musical nostalgia and innovation with Rave Generation: Sonic Sweep. Crafted to perfection, it captures the mid-nineties mixing console vibe, blending warm nostalgia with innovative sound.🔊 Elevate your sound with gain distortion and mid-sweep filters across 3 channels. The "tone" knob captures the console's essence, enhancing your input signal instantly.🎛️ From perfecting your masterpieces to refining vocal tracks and sweeping synths, Sonic Sweep offers an array of possibilities limited only by your imagination. It's not just a plugin; it's a catalyst for unleashing your music's full potential.
Biography
Harder styles DJ and producer from The Netherlands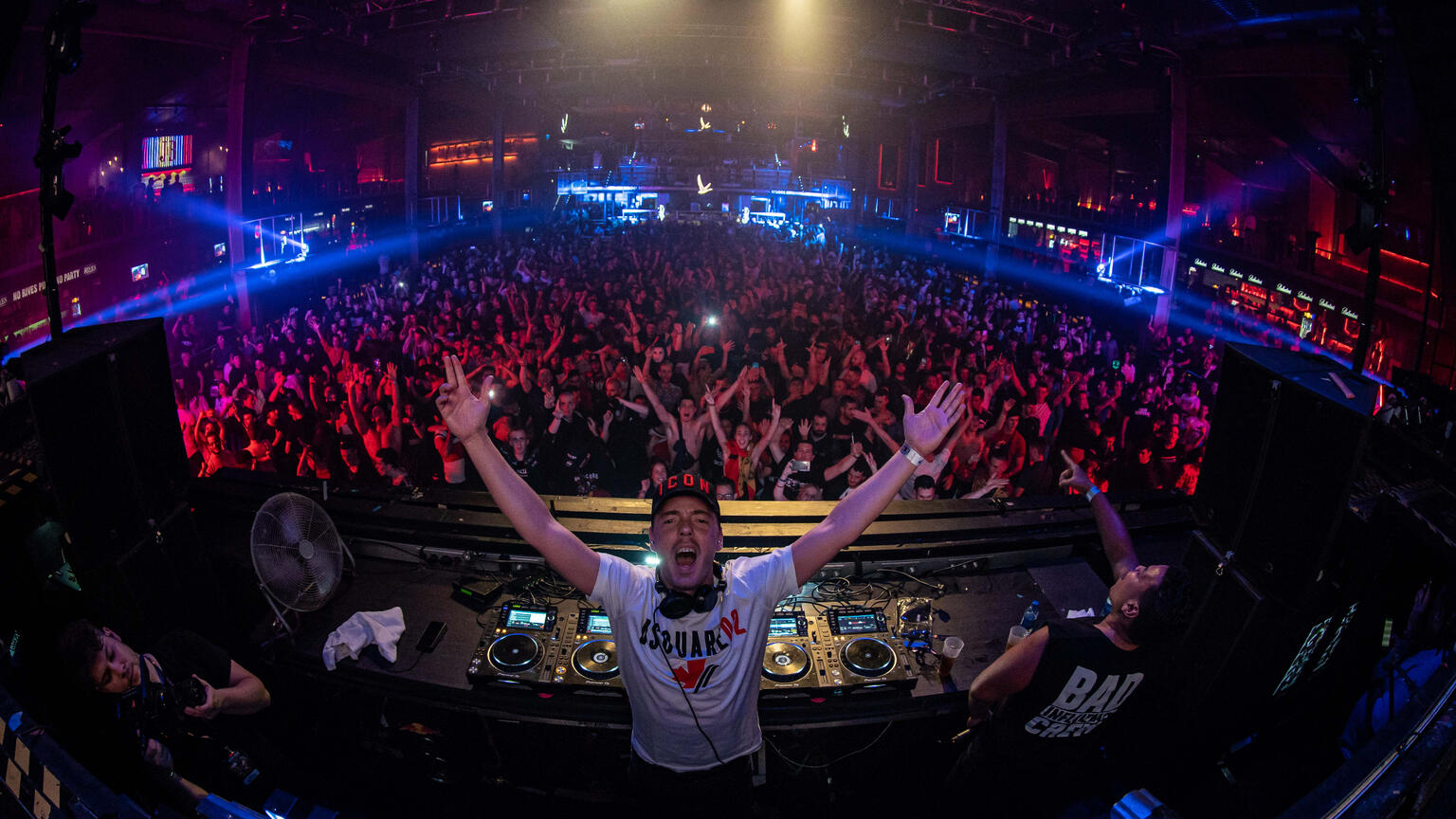 Re-Style was born in The Netherlands. He started to mix earlier forms of hardcore (nowadays known as old school and early hardcore), and at the age of 12, he made the choice to produce his own music. Re-Style debuted on Masters Of Hardcore at the age of 15. He created the official anthem for the first Masters of Hardcore event in the Westfalenhallen in Dortmund, Germany. Since then, he has performed at large Electronic Dance Music festivals such as Tomorrowland, Thunderdome, Defqon.1, Dominator Festival, Intents Festival and Decibel Outdoor Festival. Re-Style has released several songs on the Masters of Hardcore record label, as well as other labels such as Roughstate, Pussy Lounge Records and Foolish Records. He has also produced official anthems for music festivals.Making his mark as the 'youngest veteran' of Hardcore, Re-Style has been notoriously pumping out hours in the studio since the age of twelve. Impacting the scene with a stream of monumental productions, his signature accessible style has become well-loved amongst fans and artists alike.As a strong contributor to the Masters of Hardcore imprint, Re-Style has been a key producer in modern Hardcore and its evolution which is also reflected by the launch of the new Masters of Hardcore sublabel 'Rapture Records' in which Re-Style has a leading role.Keeping the momentum running high, in recent years Re-Style has created numerous hit-tracks amongst which 'One Last Dance, Feel Alive and Kryptonite' with Cammie Robinson, 'City Streets' with Charly Lownoise, 'Leap of Faith' with Korsakoff and his remix of 'Never Alone' for 2 Brothers On The 4th Floor. Other milestones include his anthems for significant events such as Masters of Hardcore, Syndicate, Bassleader, Harmony of Hardcore, Toxicator and Free Festival, as well as performances at major events like Defqon.1, Tomorrowland, Decibel, Dominator, Pussylounge, Intents Festival and Rebirth Festival.
Sample packs
Sound of Rapture V.1
With an affinity for high fidelity audio and immaculately mixed sounds, Re-Style creates an arsenal of sounds from scratch with his collection of analog gear. While most people don't have access to such a great collection of machines, this pack aims to eliminate that roadblock.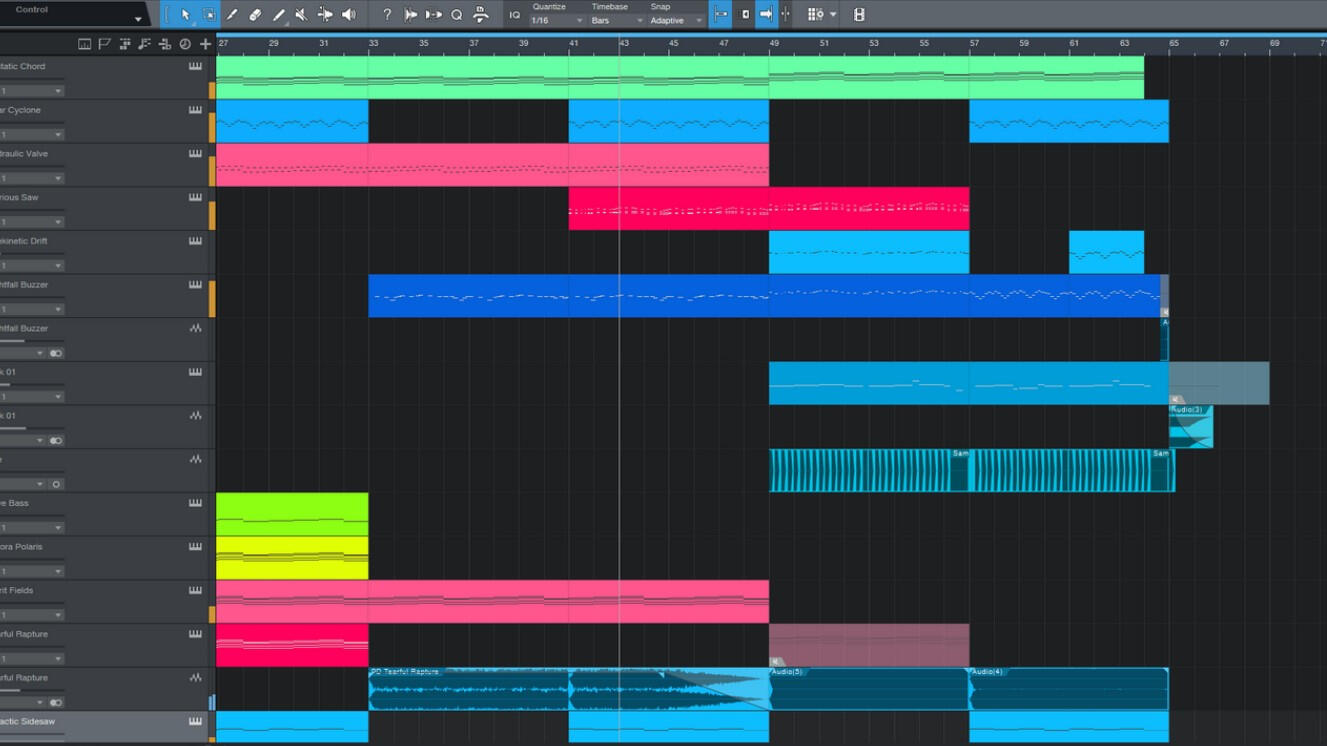 Samples
Every sample in this rare collection was created in Re-Style's studio using high-grade analog machines the TR-909, Alpha Juno 2, and Blue Q. Kicks, claps, crashes, rides, toms, snares, synths, crushing leads, hoovers, atmospheres, plucks, and more HARD sounds. No matter what your home set up looks like, you can now add analog warmth into your tracks, directly from hardcore veteran Re-Style. People are getting the pack for this reason alone… but there's still so much more!Presets
Kontakt Instruments Using high fidelity analog WAV files, Re-Style compiled an extremely exclusive collection of playable Kontakt instruments for all the Kontakt users out there. If you don't have Kontakt though, don't worry! Each sound is also included as a stand-alone sample and can be run through any sampler! These sounds are the life of your next Hardcore production. Sylenth Pack: We didn't want to leave at ONLY analog sounds! The essential Re-Style Sound of Rapture in one Sylenth library with a total of 48 QUALITY Hardcore Presets.Project File
Daw: Studio One
The full Studio One session used to make the song you heard in the trailer. Included with the project file are 26 presets, 6 loops, 4 one-shots, and stems for users of other DAW's.Bonus
Bonus bass drum project file: A MUCH needed bonus for anyone in need of HARDCORE KICKS. This exciting bonus Studio One project file is a goldmine for various kickdrums all created and processed in the ways that Re-Style would do for his own tracks. Bonus mini sound demo project file: Studio One project file including 8 sampled bass drums, 3 one-shots, 3 loops, 4 Kontakt instruments, and 1 Kontakt multi-instrument. The bonuses are non stop in this pack… you do NOT want to miss out.